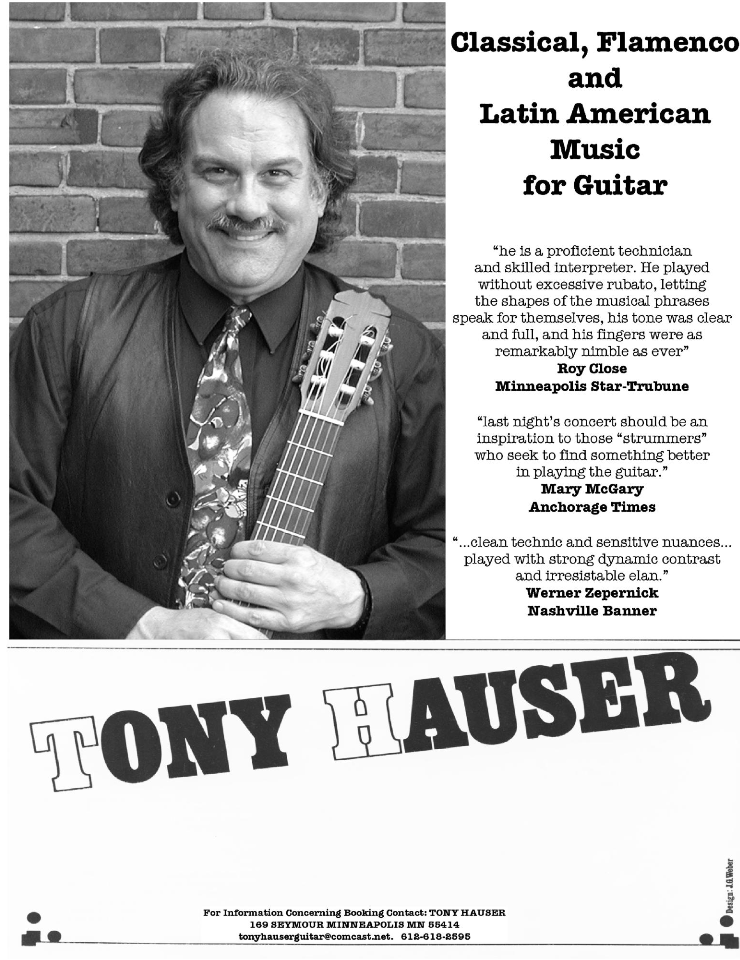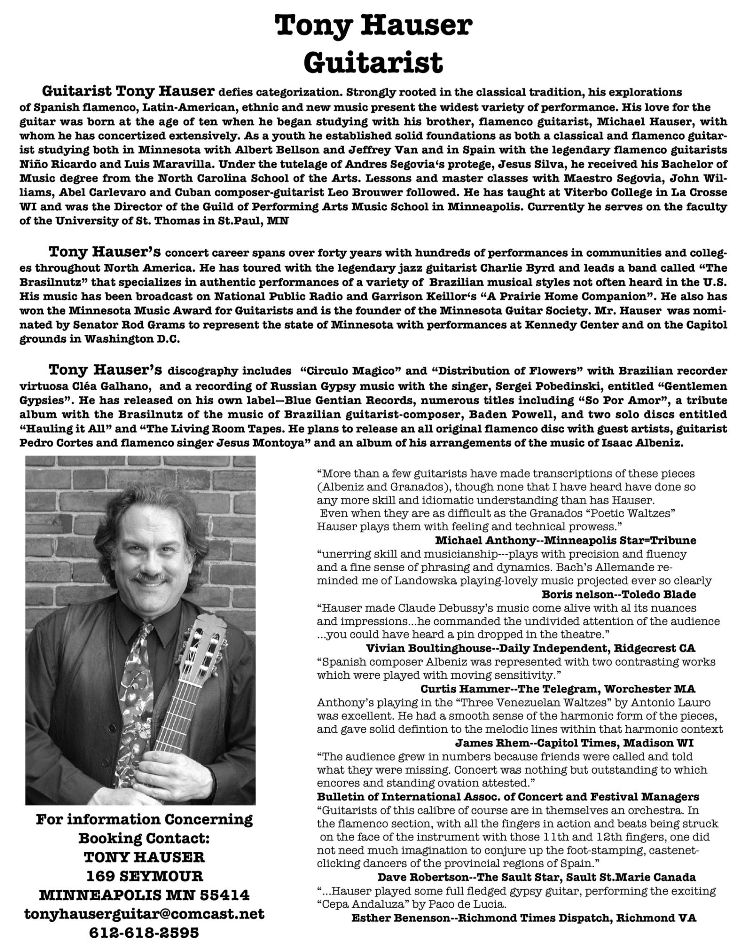 After an unwanted break from performing (caused by a dislocated shoulder) I will be resuming my schedule (thanks to excellent physical therapy).
Check the Events/Gigs page.
Also after listening to some of my over 90 free
Soundcloud cuts (via the "Audio" button"
or enjoying any of the numerous videos, if you are moved
to give me a tip I am appreciatively
accepting payments to my Paypal account
tonyhauserguitar@comcast.net
THANK YOU!
also
My CD "España" is Available!